new slacker revolution - sorta. well, not really, but it might be nice for a few months!
2001 february 22
things are going great, but i seem to have hit a wall with the new development....maybe that is due to the fact that i'm swamped at work - yikes! i need to start learning tables so i can get the right layout i am envisioning.
i need to see some really great live music - why is trey staying on the east coast!? boo hoo!
2001 february 20
yeah - the calendar has arrived! step into the freezer.......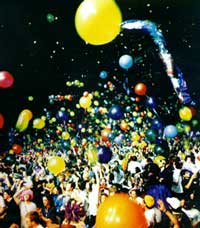 ooooh, saw a crazy flick this weekend: the way of the gun - ouch! unbearable at times, over the top ALOT, and very bloody. directed by the writer of the usual suspects............still a little creeped out by this one.
where is my new calendar? it's only the middle of february, but "Phish 2001" should be here soon!
2001 february 16
it's going to be a nice relaxing weekend.........can't wait.
2001 february 15
thank you to my friends who are helping to make *this* happen!
i am such a slacker, i think it is about time to realize my one & only new year's resolution - web design!